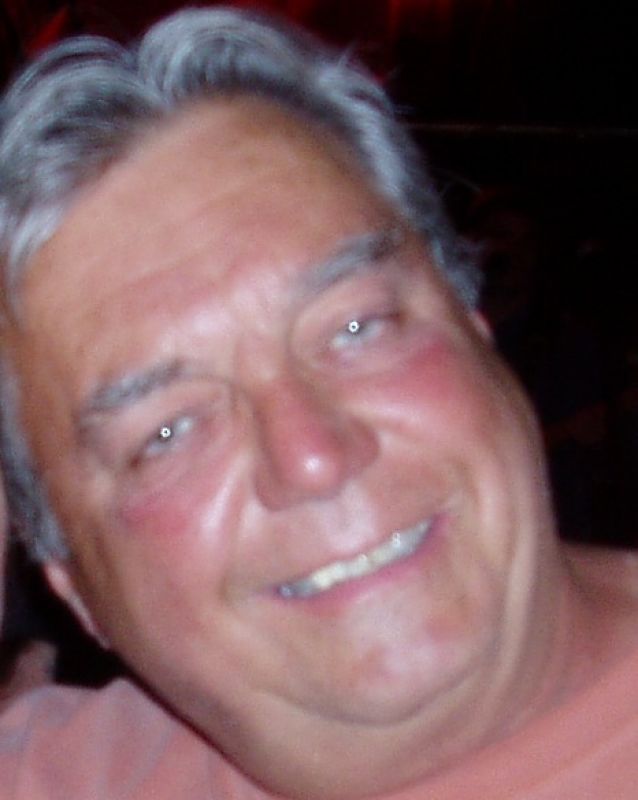 Larry Paul Gasbarri, SMSgt, USAF (Retired)
July 04, 1944 – September 08, 2011
Larry Paul Gasbarri passed away September 8, 2011. A doctor once told the relatives of Larry Gasbarri that he would not live past the age of 12 due to kidney problems. However, the Air Force Flight Engineer made it to the age of 67, embodying the power of a positive spirit in the face of inordinate odds.
Senior Master Sergeant Gasbarri was born on July 4, 1944, in St. Paul Minnesota. He retired out of Hurlburt Field, Florida, spending 16 of his 25 Air Force Years on CH-53 helicopters for the 20th Special Operations Squadron. Larry was a longtime resident of Half Moon Bay, California, a member of the San Mateo Masonic Lodge #226 and an officer with the American Legion Post 474. Larry was an avid motorcyclist, with over 250,000 miles on his BMW 100GS.
Larry is survived by his wife, Julie, children Denise Barrios, Gail Wahl, Susan McCain, Ronda Dabdoub, Paul Gasbarri and 5 beautiful grandchildren. He is also survived by two cousins, Colleen Weiss and Ken Gasbarri.
Memorial Service: November 5th, 2011, 4 pm
American Legion, Post 474
470 Capistrano Road
Half Moon Bay, CA 94019
Burial: December 2, 2011, 10 am
Arlington National Cemetery
Arlington, VA
~ REMEMBRANCES' ~
(Notes from RotorHeads in remembrances of this individual)
~Posted by email on October 22, 2011 regarding Larry Gasbarri's Final Flight~
Larry called me from the Mayo Clinic (around Aug 28) in Jacksonville, FL. (where he spent his last weeks) and he was quite weak but he wanted to talk with me. He passed away while in mayo clinic hospice in Jacksonville FL. care and his wife, Julie, told me they treated them with the BEST care anywhere! She said his final days were happy ones.
He was the best Senior NCO I knew and made all of us newly checked out Pave guys feel like we really did make a huge accomplishment being checked out in the Pave Low. I still have my Nametag Minigun pin that Larry used to give to newly checked out guys. He personally signed the pin box and I will cherish it forever! He and his wife moved to Crystal Beach, FL from Half Moon Bay a few months ago and I helped him lug in every box from his moving truck. It was so great to see him again. We did several meals (and yes…beers) together. I knew he looked run down but never guessed he was in such ill health.
I will miss my buddy and mentor and look forward to the final Pave party when we all meet again!
P. J. Cook
~ GUEST BOOK ~
My good friend for over 25 years and my boss in Hawaii. You will be missed by myself and my family. Thank you for sharing your adventures, travels and life with all of us. Myself and my family are truly blessed to have had you in it. You will be truly missed.
~
Pete Nelson
Julie and all of Larry's family: Our sincerest condolences. Larry was a great man, and honorable man, and a very loving, unselfish man. He brought a lot of happiness to those around him and I always considered him my brother from another mother and a sincere friend. He was the "kid next door" who dated my sister Jo and then 25 years later married her and gave her the happiest 5 years or so of life before she passed. Julie, I remember when he called later to "ask permission" to marry you and I of course said YES. I knew that he would always make life an adventure for you and would love you with 100% of his mind, body and soul. I am so thankful he had the chance to be in your life. In the years to come, you must always remember the good times, carry the memories of love, laughs and a whole bunch of motorcycle adventures. He was a great and loving man, and I am proud to have known him as my brother, my friend, and fellow Vet. To all the girls and son, be PROUD of your Dad…A great and honorable man and a father to some great kids. To Larry: I will miss you, but I know you are riding that "beemer" at full speed….watching over Julie, your family, and all who knew you.
~
Ken & Diana Spencer
Larry was a new beginning for his wife Julie. He was always on the go and having a lot of fun along the way. My prayers go out to Julie and all of his Family.
~
Mindy
We loved you Larry. Your indomitable and generous spirit lives on and on. Julie, I sent you a card, but to your Crystal Beach address. Just found out you have a new one for a while. Our prayers are with both of you.
~
Bill and Margi
Flew with Larry in the Pave Low at Hurlburt. He was a great guy and helped me out a lot. Outstanding Flight Engineer. He will be missed. My sincere condolences.
~
Keith Moore, SMSgt (Ret)
Julie, We were so shocked to hear of Larry's passing and can only take comfort that he is in a better place now. We cannot express our deep sorrow enough and wish you and Larry's children strength through these very difficult days ahead. You both have been on our minds since leaving the neighborhood just a short while ago. Please stay in touch, our hearts are with you.
~
Derek and Joannie Armes
Julie and family, What a wonderful story of Larry's life. He was a tremendous man, father and husband. We could use more of his kind in this world. The Kirby's will miss him so much, but we were honored to have him as part of our family for as long as we did. Thanks for bringing him to us. We will always remember him fondly. Our sincere condolences and much love to you and all the Gasbarris.
Scott, Monica, Nick & Michael Kirby.
~
Scott Kirby
Sue and I are in shock! Julie we give our utmost condolences and we are so regretful of Larry's passing. We will remember Larry and his "get it done" attitude also with his motorcycles and work shop/garage. Our thoughts and prayers are with you and all of his family. A good neighbor and a nice man will be missed. Your friends, Susan and Gary Morgan.
~
Susan and Gary Morgan
My wonderful brother of another mother. I owe you so much for all that you have given to our family. You gave me an example of service and honor in how you served your country. Your gentle strength in a time of trouble buoyed us all up when we needed it most. Now I look to your example to be strong as you leave us. I have known you for my whole life as "my udder brudder" and that you will always be. I am honored to have had you as my brother and my friend. Rest well. Dear Larry, Julie and girls, may the Lord bring you strength at this time. Please know that my thoughts and prayers are with you as you walk through this shadowy time.
~
Peg Radcliffe
So my old buddy has filed one last flight plan…don't like it much…figured we'd have another round of rotor head scuttle someday… the big CO had other plans…I'll miss you very much my friend and you know being one of the last of the full grown men I cry in public and I'm a mess right now so I better go. See ya on the next tarmac….
~
Ooga
Julie and all of Larry's family. We are so saddened by the loss to you and to all of us. Our thoughts and prayers are with you. Much love, Many hugs.
~
Charlie and Donna Parrish
Jim Burns
Julie & Family,
My sincere condolences to you and your family. It is indeed naturally understandable to mourn at this time but we should all thank God that men such as Larry lived. God rest his soul and comfort and protect you.
~
Jim Burns, SMSgt. USAF (retired) www.rotorheadsrus.us
Good-by my good friend of almost 50 years, I will miss you greatly..We shared a lot of our life together from our days in the service until the present and rode many miles on our motorcycles together on various ventures.
Rest in peace my friend…Your old pal..Bob
~
Bob and Vivian
Integrity, Honor, and Respect
Some of the best things cannot be bought, they must be earned