This page documents U.S. Air Force helicopter accidents. If you have any information to contribute, please contact us.
H-19
Tan Son Nhut AB, Saigon
16 Jun 1964
S/N 53-4454
This aircraft was assigned to the 917th FTD at Tan Son Nhut Air Base in Saigon.  The aircraft was on final to the landing pad and experienced internal engine failure. To my recollection there was no major injuries to the Instructor Pilot or the Vietnamese student.
(PICTURES COURTESY OF JIM MOORE)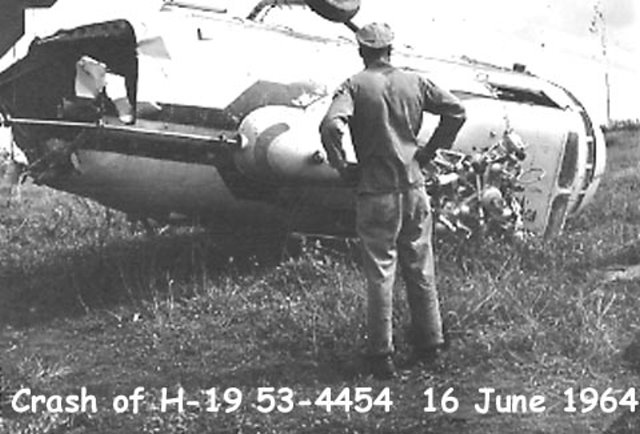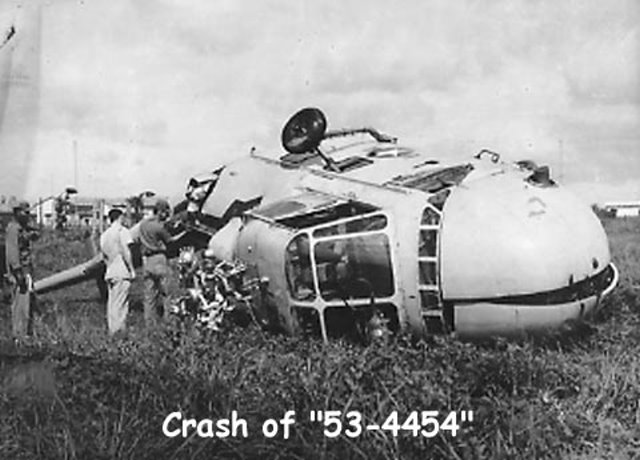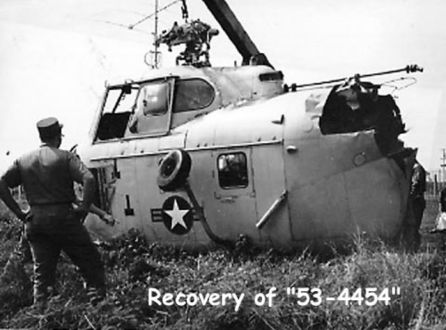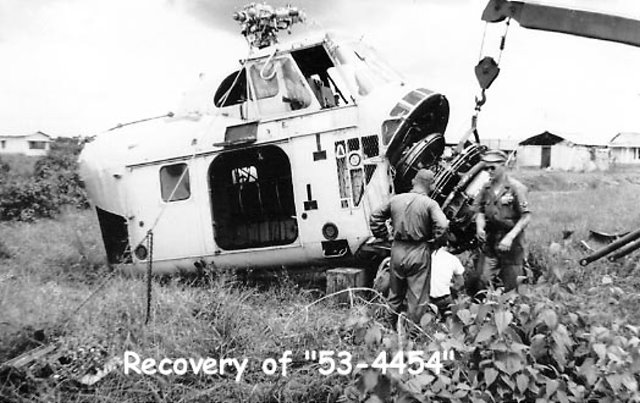 Integrity, Honor, and Respect
Some of the best things cannot be bought, they must be earned