This page documents U.S. Air Force helicopter accidents. If you have any information to contribute, please contact us.
UH-1N
Malmstrom AFB, MT
8 Aug 2010
S/N 69-6625
Montana Standard
August 09, 2010 11:30 pm
By GERARD O'BRIEN and JOHN GRANT EMEIGH
BUTTE – The investigation continues into the crash of a military rescue helicopter Sunday morning at the Wise River landing strip.
Col. Anthony Cotton of the 341st Missile Wing at Malmstrom Air Base in Great Falls, the lead investigator, declined to speculate on the cause. The crash did not injure the occupants of the helicopter. "It may be days or weeks before we remove the debris due to the investigation," he told the Montana Standard on Monday morning. "We cannot speculate on what caused the crash." Military personnel secured the site Monday.
The UH-1N Huey helicopter crashed about 5 a.m. after it picked up a teenage boy from Missoula who was injured while hiking near Lion Lake in the East Pioneer Mountains, south of Wise River.
All crew members and the wounded hiker were treated and released Sunday from St. James Healthcare in Butte, authorities said.
The hiker, who is 16, remained in St. Patrick Hospital in Missoula on Monday afternoon, being treated for a head injury, according to Lee Gault of the Montana Conservation Corps. The victim was part of a conservation corps crew working on a trail project.
Gault declined to release the teen's name.
The victim was injured about 6:30 p.m. Saturday when he fell and struck his head while hiking near Lion Lake, said U.S. Forest Service spokeswoman Leona Rodreick.
The Beaverhead County Sheriff's Office dispatched personnel to the scene Saturday evening. Search and rescue then requested a helicopter from Malmstrom.
A medical helicopter from Missoula landed at Lion Lake, and rescuers hiked to the area, where the teen was initially treated. The medical crew stayed with the boy overnight until the Malmstrom helicopter arrived early the next morning, authorities said.
Not long after the Malmstrom helicopter picked up the teen, the crew reported mechanical difficulties in flight and made an emergency landing at the Wise River strip. The helicopter landed hard and turned on its side, authorities said.
Conservation corps officials said the boy was injured while on a recreational hike with four or five other teenagers and two adult supervisors. Gault said the boy was hiking down a ridge when he slipped on a rock, causing him to fall and hit his head.
The teens were in the middle of a two-week trail work project, Gault said.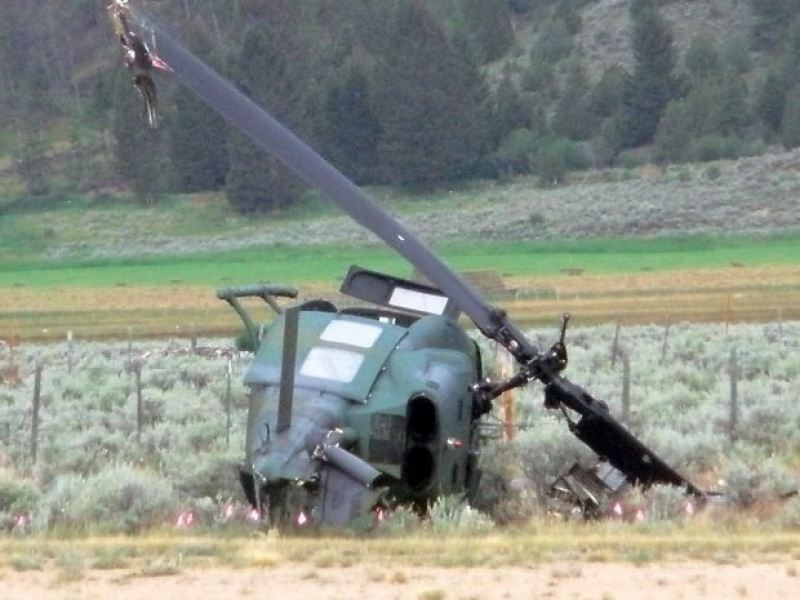 Integrity, Honor, and Respect
Some of the best things cannot be bought, they must be earned