The "USAF ROTORHEADS" members are extremely honored to have these Aviation Historians associated with our group.  These individuals are significant contributors to our goal and bring a wealth of information, research and knowledge that will enable the group to document and preserve the most accurate information available on our web site.
These Historians are dedicated to documenting and preserving aviation history.
NOTE: If you have other items that you would like to have listed, contact us.
Below is a listing of written materials that are associated with Air Force helicopters and other related material that might be of interest to some:
Search and Rescue in  Southeast Asia
---
Rescue
---
Combat Search and Rescue in DESERT STORM
---
A Very Short War: The Mayaguez and the Battle of Koh Tang
---
A Knavish Piece of Work -- A Novel of the Mayaguez Incident
---
"Green Hornets" The History of the U.S. Air Force 20th Special Operations Squadron
---
Kaman H-43 -- An Illustrated History
---
CHOPPER -- A History of American Military Helicopter Operations From WWII to the War on Terror
Earl H. Tillford Jr.
---
Elliot Arnold
---
Darrel Whitcomb
---
John F. Guilmartin Jr.
---
Ejner Fulsang
---
Wayne Mutza
---
Wayne Mutza
---
Robert F. Dorr
Jim Henthorn is a former member of the 21st SOS at NKP Thailand. Jim has spent a lot of time researching all aspects of the 21st from inception through the period the unit was assigned to NKP. He now is involved in writing a detailed history of the 20th SOS. His work on the 21st SOS may be found by clicking here. 
Jim has scanned and placed on the web a complete set of 1:250,000 maps covering North and South Vietnam, Cambodia, Laos and eastern Thailand (Click here)
Jim's detailed list of USAF Helicopter crews lost in SEA and Rescue and SOS aircraft lost in SEA (Click here) and (Click here)
Jim is also researching the battle that took place around the SF Camp A Shau from 9-10 March 1966
Click here for Jim's homepage
We are honored to have someone like Wayne, with the wealth of information he has, to assist us in accomplishing our goal of documenting the history of Air Force helicopters and the folks involved with them.
Wayne served in the 240th AHC in 1971, Greyhound White Flight, CE/Door gunner, UH-1C 67-17522, 240th AHC Flightline. He crewed OH-6A "Loaches," and served briefly as a VNAF maintenance/gunnery advisor, and was an airborne infantryman.
Wayne is an accomplished author on military aviation and has written numerous books on the subject. By clicking on the below link you will able to see some of the many books he has written.
One book of interest is his book "Kaman H-43", an illustrated history of the H-43 beginning with the basic idea. There are numerous great photos in the book. A great book, especially for those who have experiences with that grand old bird.
Wayne also has written a book titled "Green Hornets". As the name infers it is about the UH-1 Hueys of the 20th SOS.
Click here for a list of Wayne's books.
Mr. Sid Nanson of the UK had joined our group as a Aviation Historian. Sid had an extensive collection of historical aviation data and photos. Unfortunately, Sid passed away on October 8th, 2019. His expertise and contributions will be missed. 
Sid was an old "Rotorhead" having served four years in the British Army Air Corps. He was associated with Bell 47s, Westland Scouts and Gazelles.
Aviation History was Sid's hobby and he traveled extensively (26 trips) to the United States gathering data and pictures. He possessed a significant amount of information on various USAF helicopters including Marine helicopters.
Mr. Nanson had stated that he was honored and proud to be a part of our group.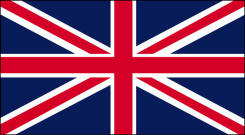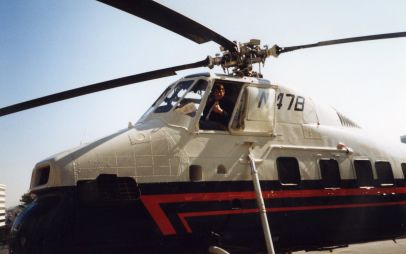 I had just returned from a lift job in downtown Atlanta in a S-58T. The guys who work for Aircrane were replacing the A/C units on top of the tallest hotel in the Western hemisphere, the Peachtree Plaza.
Dale K. Robinson retired from the U.S. Air Force in 1995 as a Technical Sergeant after 20 years in helicopter maintenance, the last ten spent with the Sikorsky MH-53J Pave Low IIIE special operations helicopter and the 20th Special Operations Squadron at Hurlburt Field, Florida. Dale is a veteran of the Persian Gulf War in 1991 and served in Operations Provide Promise and Deny Flight in support of United Nations operations in Bosnia.
Dale is an amateur military historian, and has written several articles and columns for magazines and newspapers. In 1994, he co-authored a book entitled "Air Commando! 1950 - 1975: Twenty Five Years At The Tip Of The Spear", which was published by the Air Force Special Operations School at Hurlburt Field, Florida. He has also written a 50-year history of the 20th Special Operations Squadron, which has yet to be published. In 1998, he had an article about the 20th Special Operations Squadron in Southeast Asia published in the August 98 issue of Vietnam magazine. He has written a manuscript that covers the 20th SOS history from WWII to about 1994.
Mr. Ragay has spent countless hours researching information and photos of the Kaman H-43. His research has brought him to the United States on several occasions where he was able to visit several of the locations where H-43 aircraft records, pictures, and other applicable date is stored.
Mr. Ragay assists the "Pedro Rescue Helicopter Association" as an associate member, assists Mr. Bill Junkins "The first website on the Internet dedicated to the HH-43 and her crews" (ever since 1999), as well as assisting "Pedro News" by Mr. Steve Mock and Mr. Paul Metzner.
Mr. Ragay lives in The Netherlands and has his own website that serves as a means to get in touch with people who would be interested to share the history of the Huskie. His ultimate goal is to complete the service history of the H-43 and publish as either a book or CD-ROM volumes including all the hundreds of pictures and documents.
Click here to view Mr. Ragay's web site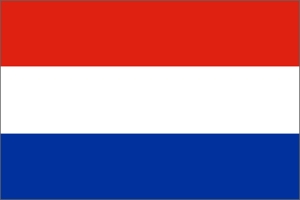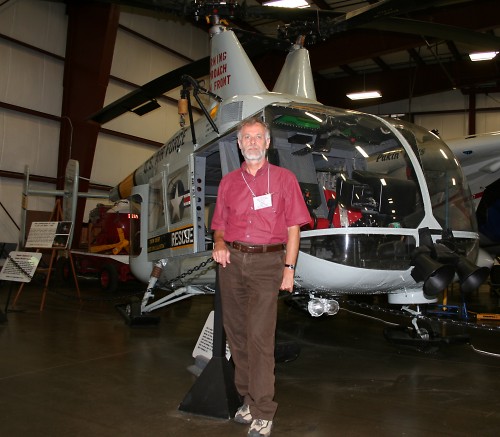 NEW ENGLAND MUSEUM (5 AUG 2006)
Darrel Whitcomb, a 1969 graduate of the Air Force Academy, served our country for over 30 years as a U.S.A.F. pilot, staff officer and historian. He has authored numerous articles, papers and stories for leading military journals and the books "The Rescue of Bat 21" and "Combat Search and Rescue in Desert Storm." He served three tours in the Vietnam War as combat pilot, where he flew tours as a C-7 Caribou pilot at Phu Cat, RVN, a Forward Air Controller flying the OV-10 from Nakhon Phanom, Thailand and the O-1 Bird Dog as a Raven. He flew missions over South and North Vietnam, Laos and Cambodia, and received numerous decorations. After a tour as a T-38 instructor pilot and maintenance officer, Darrel transferred to the Air Force Reserve, and accepted a flying position with Delta Airlines. He subsequently flew A-10's and A-37's and served tours with the Air Staff/ Joint Staff in Washington D.C. He was also assigned as a faculty member at the Air Command and Staff College and the Air Force Doctrine Center, both at Maxwell AFB, AL.
Darrel retired from the Air Force Reserve as a Colonel in 1999. Four years later, he retired as an international captain from Delta Airlines.
Rotorheads is proud to have Darrel as an Honorary Member/Historian of our group and thank him greatly for chronicling the part U.S. Air Force helicopters played in the rescue operations in Vietnam in his book "The Rescue of Bat 21".
Darrel's latest project is to chronicle the history of the U.S. Air Force MH-53 "PAVE LOW" helicopter. We are looking forward to reading the history of this incredible helicopter.
Any "PAVE LOW" folks who would like to share information on the helicopter with Darrel can contact us.
Integrity, Honor, and Respect
Some of the best things cannot be bought, they must be earned